"Why does my music need to be mastered" is something we've asked ourselves as we look at the cost of going into the studio, the cost of editing and now the cost of mastering. Cost saving measures usually mean we call the project done after it's been edited. How do we play it? We crank the speakers up so the listener is hit with a wall of sound and can feel the music. Hopefully they won't notice something is missing.
Enterprising home recording studio enthusiasts may have bought or pirated a mastering software to help this process along. I'd say that is about the equivalent of driving a car without an ID or wearing clothes too large for you.
Definitely take your music to someone who knows what they are doing. There is more to it than normalizing and compressing the wave forms.
"But I have my music already, it's a really good mix. It doesn't need to be mastered."
If it's really good to you, it'll be "pretty good" to some and "ok" to others. After mastering, it should fill out the sound more and others may feel the song the same way you do. Remember, you wrote it, you recorded it, you're biased. A second ear is worth it.
"But it cost too much."
So will the disdain of someone important listening to your music and calling it low quality and then presuming your live performance won't be that great either. There is a difference between opening for the headliner and being the band that plays to get the crowd warmed up for the actual show. Hopefully they are nice enough to put your band name on the flyer.
"What's so hard about turning the speakers up a little bit?"
Nothing. It's turning them down when the next song, that has been mastered, feels like it'll blow your ear drums out.
"Well I don't hear a difference between the mastered and unmastered version."
You may not, but the rest of us will. Look and listen to this: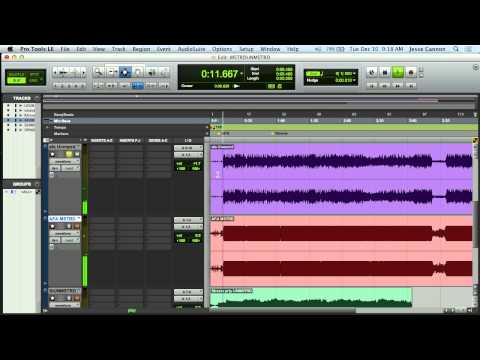 "Ok, so where do I go to get it mastered?"
The studio where you recorded your music may also do mastering or will have recommendations for you. You can also contact us at info@conquerentertainment.com and we'll help find a studio for you if you're an artist on www.GetConquer.com!