1. How did the band get their first start?
Cosmo: Jessie and I were a duo called We Are / She Is. In November 2013, we decided to use the acronym as it was hard for people to remember our band name. We started going by WASI and decided to lean it towards just a dancier and poppier vibe. Jessie and I actually first met because I booked a show with a non-existent band back in Orange County.
Jessie: Cosmo and I have been playing together for quite a few years and it feels like since we started WASI everything has felt totally right. We pretty much got our first start when Carlo joined us and the chemistry has been great from the beginning.
Carlo: It was early February of this year and I had just moved to LA. Jessie and Cosmo asked me to fill in on the drums and I had to learn their material in three days. The show went over well and have been their drummer ever since. I'd say me joining the band helped burying what was left over of We Are / She Is and transforming fully into WASI.
2. Tell us about your most memorable performance during your residency at Silverlake Lounge in LA.
Cosmo: We Love Silverlake Lounge! It's a small bar a few minutes away from where we live. All of our closest band friends played and we used it as a fun experiment on trying out what WASI is all about.
Jessie: I think all of the nights were awesome and it was a great introduction to what WASI is about now. It was also a great beginning for Cosmo and I with Carlo. The chemistry really showcased in what the live show is now about. All the bands we played with are our friends!
Carlo: I had my first show after moving to LA there and it was super thrilling. I've been wanting to play in a band that's all about high energy and throwing a party and there I was doing exactly that.
3. Its amazing to see artists serve the community, what motivated your band to partner with non-profit organization, Keep a Breast?
Cosmo: We all have people we love and care about that have been directly affected by cancer. We love what Keep a Breast is about and the awareness they bring to the table.
Jessie: Same as what Cosmo said. Keep a Breast is awesome and I've been personally aware of what they do prior to meeting them. Who doesn't love, "I <3 Boobies!" Everyone that works with the company is awesome and it was a real pleasure getting to meet them.
Carlo: It's good to use your publicity for a greater cause and we think Keep A Breast is a very great foundation.
4. How were you received at Warped Tour 2014 and what did you take away from that experience?
Cosmo: Playing Warped Tour has always been our teenage dream. I was taken aback by the kind of community everyone behind the scenes has created. It's a really welcoming community that I didn't expect! The people were really into it too! There's a song we do where we go out into the crowd and hand out balloons… that was an epic fail with the wind and everything. But we got the point across!
Jessie: Playing Warped tour was so much fun and it was an honor being part of Conquer Entertainment. The Warped Tour community is so welcoming and it was fun meeting so many new people. WT 2005 was one of my first concerts and it was crazy actually getting to play almost 10 years later!
Carlo: I definitely think we were a good fit for Warped Tour. We've received great feedback and someone actually booked us for another show after seeing us there (it's going to be at the Awaken Cafe in Oakland on August 9).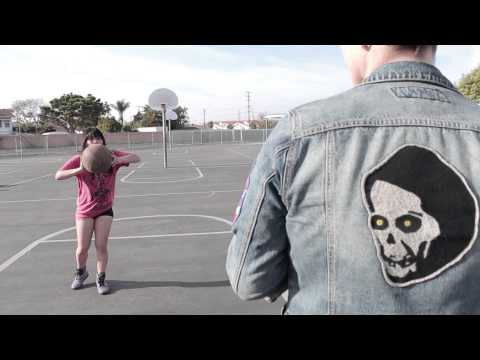 Though the tour has passed we are still excited to hear from the bands that have graced the stage! Get to know performing band WASI. California natives putting their gift to work on stage and serving a good cause with foundation Keep A Breast.